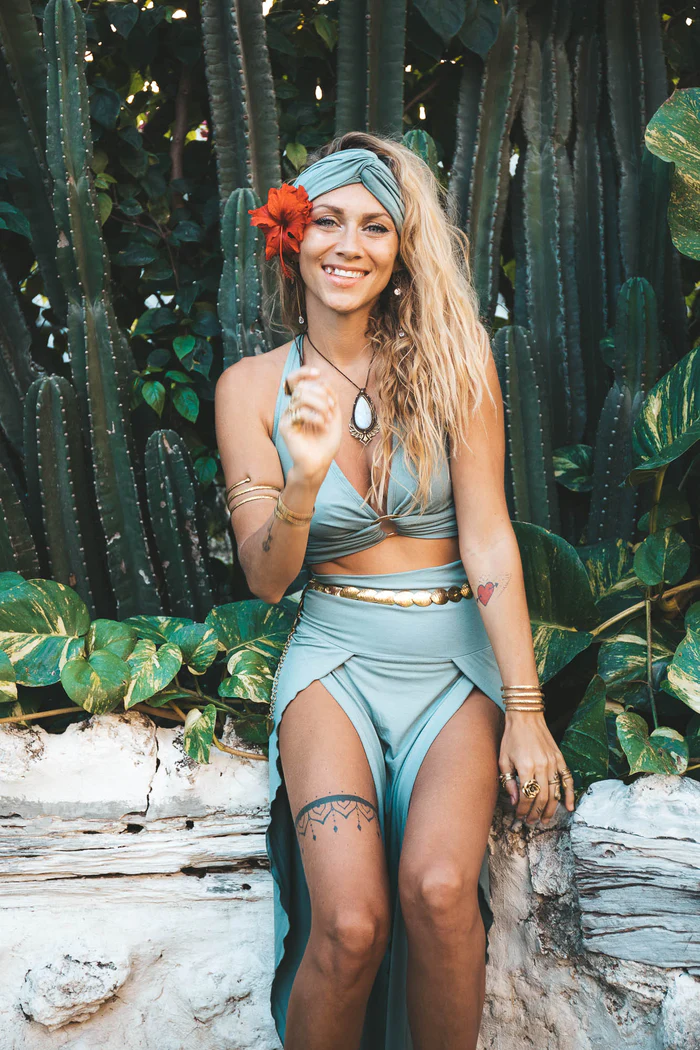 Hey beauty,
Welcome to our Goddess Community.
We're on a mission to activate Divine Feminine energy in women around the world & support the embodiment of the modern day Goddess.
Years ago I found myself in a dilemma - no matter where I looked, I couldn't find sexy clothes that were comfortable - or comfortable clothes that were sexy. On top of that, I didn't want to fit in with what fast fashion said was cool - I wanted to be different.
So I set out to create my dream wardrobe - combining timeless designs with ultra-soft fabrics that would adapt to my body and hold me in comfort. Something otherworldly that could accentuate my natural shape and help me feel more feminine.
The journey has been amazing - dozens of iterations later, I am proud to say that we have successfully nailed the combination of sexy, classy, and comfy.
They have added so much magic to my life and the lives of women in our community - and my wish is that they can do the same for you.
Thank you for being part of this Divine Feminine movement,
Hartwell
Founder & Designer
@iamhartwell